DMV Program Overview
In 1990, Assembly Bill 2766 (AB 2766) was adopted into the California Health and Safety Code (CH & SC) Section 44220-44247.  AB 2766 authorizes the Department of Motor Vehicles (DMV) to collect a motor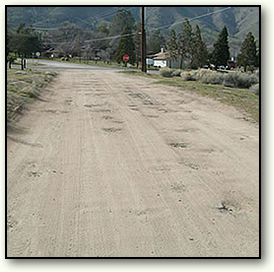 vehicle registration clean air surcharge of $4 per vehicle.  Revenues generated from AB 2766 are directed for use in the purposes of reducing air pollution from motor vehicles and other related sources needed to implement the California Clean Air Act (CCAA).
The District allocates a substantial portion of annual AB 2766 funds to support its Department of Motor Vehicle Grant Program (DMV Grant Program).  The DMV Grant Program is designed to provide a mechanism for the fair, unbiased distribution of AB 2766 funds to eligible emission reduction projects located within Eastern Kern County. 
Vehicle Voucher, offers financial incentive in the form of a voucher for the purchase of a new, eligible lower-emitting vehicle.  Beginning October 31, 2016, the District's DMV Grant Voucher Program will be an ongoing program with no application deadline.  Applications will be processed first-come first-served and vouchers will be issued accordingly.  Voucher awards and associated new vehicle emission classification requirements are as follows:
$2,000 for purchase of an Ultra-Low Emission Vehicle (ULEV).
$3,000 for purchase of a Partial Zero Emission Vehicle (PZEV) includes Hybrid.
$5,000 for purchase of a Zero Emission Vehicle (ZEV).
DMV Grant Voucher Program common questions (Click Here)
DMV Grant Program awards are divided into the following two funding categories:
Tier I, Infrastructure, Public Education, and Other
Projects that encourage the use and development of electric and alternative fuel vehicles, or encourage trip reduction can receive up to $50,000.  Tier I Projects include:
Installation of Level II or Level III public EV charging station.
Installation of Public CNG refilling station.
Public Education courses designed to deliver focused messages that instill behavioral changes and create lifelong habits geared toward reducing emissions.
Other includes Video Conferencing, Vanpool, Park & Ride Facilities, and Bike Path.
Tier II, Road Improvement
Projects that reduce fugitive dust (PM10) emissions that result from vehicle activityon public roads may be eligible to receive up to $50,000. Tier II projects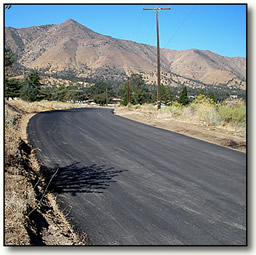 include:
Paving dirt public access roads.
Application of long-term dust palliative to dirt public access road.
Deadline for submitting Tier I and Tier II project application is February 27, 2017 at 5:00 p.m.  Late applications will not be accepted.