AB 617 Grant Programs
In August 2017, the Legislature passed and Governor Brown signed into law Assembly Bill 617 (C. Garcia, Chapter 136, Statutes of 2017) (AB 617).  AB 617 seeks to ensure that all Californians benefit equitably from our State's air quality and climate efforts, especially those who live in the areas of California most severely impacted by air pollution.  As a result of the bill, the California Air Resources Board (CARB) established the Office of Community Air Protection (OCAP), and is working together with communities and local air districts to enhance the State's approach to addressing local air pollution in the State's most burdened communities.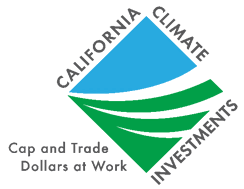 The purpose of the Community Air Grants Program is to provide community-based organizations in California with logistical and technical assistance to support their efforts in improving local air quality, in line with the goals of AB 617.
Community Air Grants projects shall further the purposes of AB 617 in California communities. Under the Community Air Grants Program, this goal shall be accomplished by projects that support community-based organizations' participation in the implementation of AB 617, including, but not limited to, the development of methods to acquire new or better information regarding air quality and related health impacts, as well as measures to reduce air pollution in over-burdened communities.
Please contact the District for more information.
Community Air Protection Incentives Projects Policy and Procedures Manual